Welcome to the summer intern program at Highpoint Insurance Group!
We operate on the simple principle that our clients are truly better off with us than without us. We strive to inspire our clients and place innovative solutions in their hands to protect their assets and increase their profits. We do all of this with a spirit of excellence and fun! Recognized as one of the top mid-size agencies in the country, our unique process of diagnosing customer needs, combined with a growth culture, makes Highpoint Insurance Group a great place to work!
Program Description
Over the course of our 10-week program, you will gain hands-on experience and insight into the way our business operates. This challenging and rewarding program will provide an opportunity to work in one of our three divisions: Commercial, personal, or employee benefits. Following an orientation and initial onboarding, our interns will join an operating team and are charged with developing new business pipelines, designing customer solutions, and supporting our customer experience. Throughout your Highpoint experience, you will be working on several intern projects which include a final executive presentation at the end of the program.
Program Objectives
● Introduce future rock stars to the insurance industry and the career opportunities that exist.
● Experience the Highpoint culture and gain an understanding of how the business works.
● Learn the Highpoint selling difference and participate in meaningful work assignments in sales and support to accomplish our goals.
● Develop job skills such as problem-solving, teamwork, sales, and customer service.
Job Description
● Support the sales team through new account prospecting and generating qualified sales leads.
● Support the sales team through managing select social media sites including the creation of content and expanding network connections.
● Participate in sales calls, internal client meetings, and external client meetings in partnership with your mentor.
● Help develop and support client relationships.
● Support the operations team through assignments and client-focused tasks.
● Participate in a designated intern team project which includes implementation of ideas and a final presentation to Highpoint management team members.
Participant Qualifications
● Current college students (Junior or Senior) or recently graduated who are considering a career in sales, insurance, or customer service.
● Prior job experience in the service industry, sales, or other people-oriented business is a plus.
● Excellent verbal and written communication skills
● You will be successful if you are growth-oriented, remain calm in fast-paced environments, highly self-motivated, have a professional attitude, and strong interpersonal skills.
Benefits
● Paid Internship (36 hour work week – 4 ½ days)
● Paid sales certification opportunities
● Access to the Highpoint facilities/gym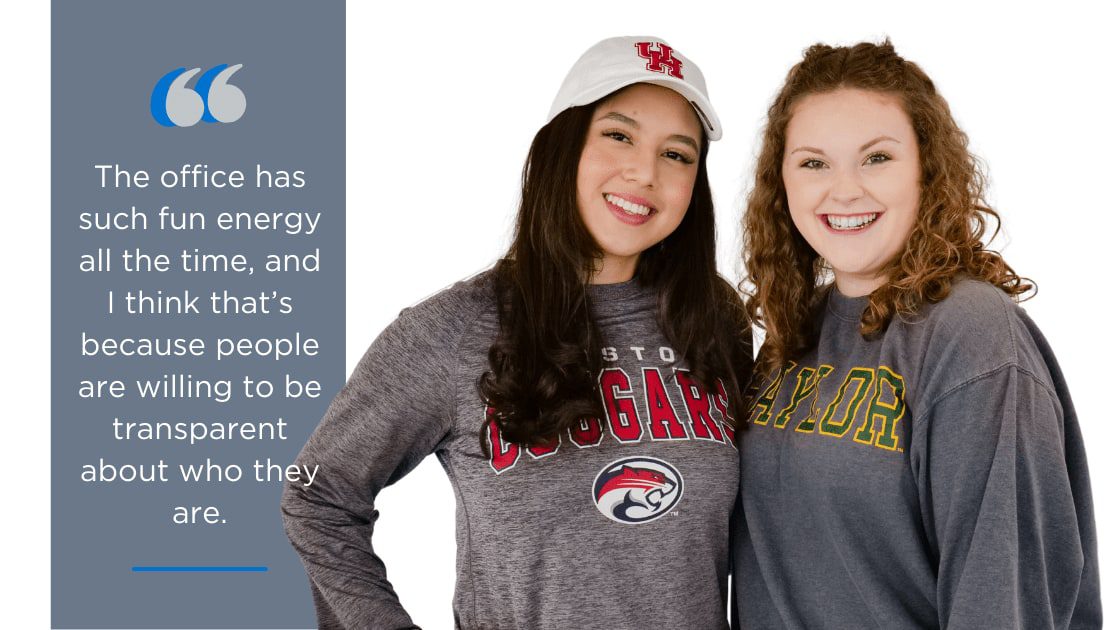 An Insight on Culture from two of our Summer Interns, Faith and Daniela, as they share their experience and explain…
Read More