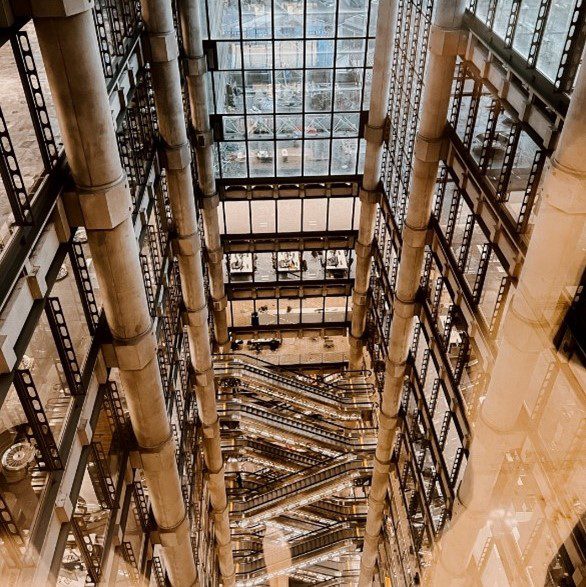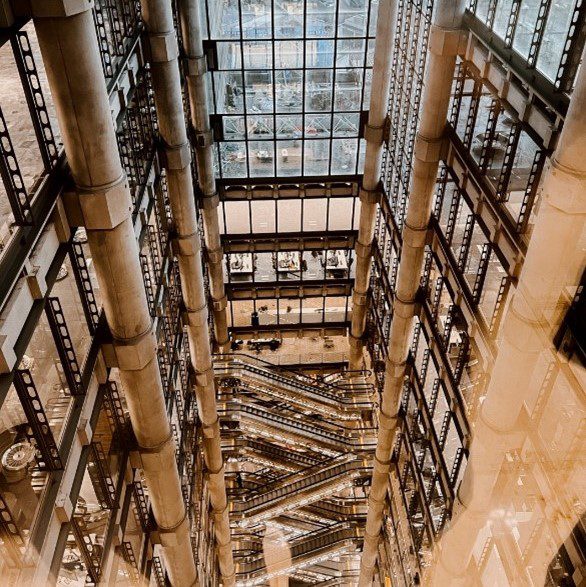 Highpoint's Risk Advisor, Carter Whitaker, was able to spend a month in London, England to train and learn from underwriters and brokers in what many consider to be the insurance capital of the world. It is known as the birthplace of property insurance, dating back to the 17th century.
For more than three centuries, the Lloyd's market has been sharing risk to protect people and businesses, inspiring them to create a braver world.

–  John Neal, CEO, Lloyd's
Carter documented his experiences each day during his internship so that others could learn from his time spent in London. He was able to take advantage of the many training and learning opportunities that Highpoint offers, and it was incredible! Learn more about his Day in the Life below.
Monday:
I visited the Lloyd's office with a CJ Coleman broker named Hector and we visited some of his underwriters at different syndicates for a concrete company based out of New York that had a heavy claim history. They needed coverage without an action over exclusion which, due to their claim history, they were unable to find for a good price so they needed to make a big initial payment and then have their premium slowly worked down over time. Apparently, it's common in London for companies to pay basically their full limit in the first year with the hopes that they're putting a 10-year relationship together. Once we got back, I sat in a meeting where everyone at CJ Coleman went over what they're working on and how it's going. It's very interesting how different everyone's desk looks, someone was quoting a Grand Prix esq. race through Europe, others are working on breaking into a traditionally difficult Italian market.
After that I sat down with David and went through crisis management. Essentially, he highlighted that there are 4 components in his expertise, those being:
War/Terrorism: Which now requires a separate policy for active shooter coverage (the difference between active shooter coverage and terrorism is a clearly defined motive. In the event of a company not having the active shooter policy the onus of proof falls on the insured to prove a motive and have coverage kick in. An important takeaway here is the definition of terrorism is not synonymous with the requirements for TRIA to kick in. As a result, if you pay for "TRIA" coverage to satisfy a lender's requirement there might be no coverage. A terrorism policy should be no more expensive and would cover the insured for the large gap between no coverage and TRIA kicking in. The war/terrorism line of coverage came about following 9/11 so it is relatively new which tends to provide a great opportunity for insureds who are interested in "getting in early."
Kidnap/Ransom/Extortion: This is popular for individuals or companies who want to offer this as a benefit package to high level employees. This is a common coverage for people traveling to countries where these perils are common, those typically tend to be South America/African countries with Mexico being the king.
Product Recall: This is very black and white; I did find it interesting that there is also compensation for marketing consultants to help maintain or rebrand the company following the recall.
Cancellation/Contingency: This is also very straight forward. The metrics here are based around the following:

Did the event happen.
How much revenue was lost.
Since COVID, communicable diseases are excluded from this policy. This is likely going to turn into a VERY lucrative market considering how much revenue can be lost from this. It's also not always pandemic or epidemic related, for instance an insured can have a salmonella outbreak and be covered. Similar to 9/11 in reference to war and terrorism, the COVID outbreak has changed the landscape of the cancellation and contingency line of business and has increased the premiums but again, it's an early enough market to be very competitive for early procurers.
Wednesday:
Today started off with a presentation by a company by the name of Samphire where a keynote speaker and former member of Parliament named Mark Field spoke on the geopolitical sphere and the "tumultuous times" relating to the Russian invasion of Ukraine, Chinese/US tensions, and Saudi/US tensions and global inflation. Apart from the Russian Ukraine topic it was interesting how much of the presentation was centered around the US. This was led by British politicians in a highly political discussion so there weren't too many straightforward answers as to how much of this will impact the future landscape of insurance in London or US markets.
We then walked through Lloyd's to meet with underwriters at different syndicates and discuss their subscription to David's Eastern European energy companies' program. Being that this was the "top of the tree" it was captivating seeing how much subjectivity is applied to putting these programs together, and more importantly it showed me how valuable it is to walk across the street and meet with an underwriter who David knew. This negotiation would have taken me a full week to execute through phone and email so seeing how quickly and smoothly things can be settled was fascinating. We're going to grab beers later with the underwriters so even that relationship has a huge advantage.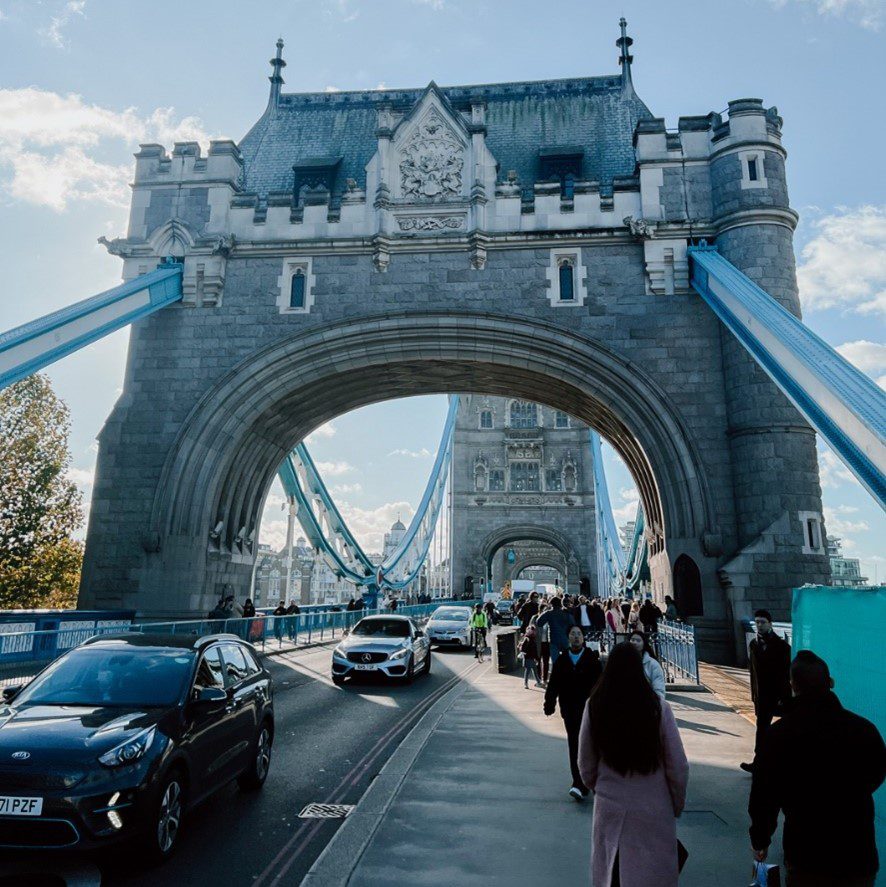 Thursday:
Today we continued working through the Eastern European program that David is putting together. The London markets have all come around and subscribed to the values needed but the obstacle has now become getting in touch with the wholesaler who placed this account with CJ.
We took a longer lunch with a bunch of members of the team and discussed the differences of business etiquette and how different the Lloyd's environment used to be.
After lunch I gathered as much data as I could on Highpoint for a meeting with underwriters involving perhaps setting Highpoint up to underwrite their own risks. The company (Brace) specializes in analyzing data provided by retailers to determine if they are willing to trust them to underwrite their own accounts. This vetting process is daunting but worth it to be autonomous. The emphasis for Brace is not on the individual accounts but rather the portfolio's profitability which is why so much data is required to get access to this program. We discussed their ideal markets and they like niche things. They write an equine account which had 10 years of data to provide and another company which they essentially just ensure the subcontractor's default on building but only the delta in cost of what is interrupted. Overall, the combination of Highpoint not having enough data and the markets we operate in being a highly concentrated catastrophic geographic area makes it not very attractive to them unless we can find a unique program. We discussed mirroring the model of just ensuring the excess of a builder's default caused by supply chain issues but this isn't something they jumped at, rather something they might one day be interested in exploring.
We plan to keep in touch and as programs begin to become more niche, I can keep them in mind to help start a good partnership, I believe this is the "pen" I've heard so much about.