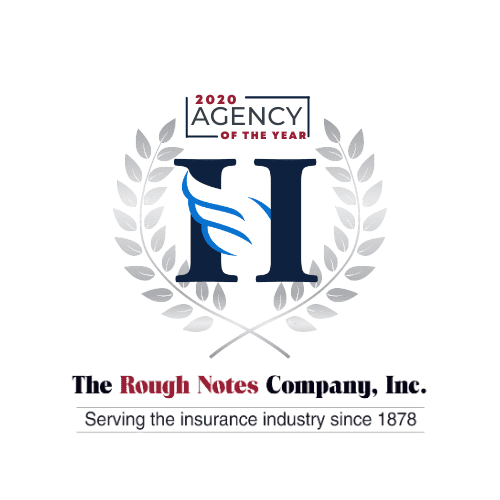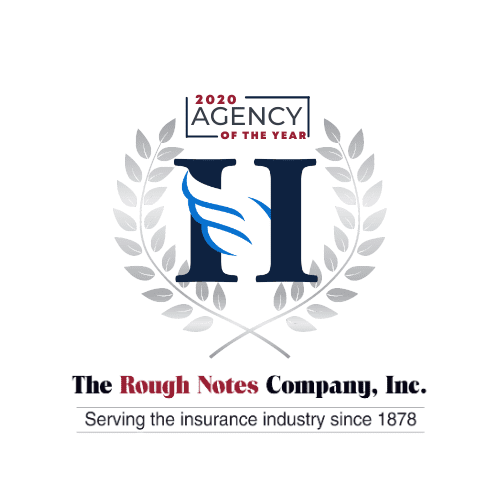 BIG NEWS!!!
When Heather and Brandon first opened the doors of Highpoint, they dreamed BIG. One of their dreams was to be on Rough Notes' cover, a National Independent Insurance Publication Company. In February of 2020, that dream came true! Highpoint Insurance Group was named Agency of the Month! Fast forward to today, January 2021, Highpoint has surpassed that dream when nominated 2020 Agency of the Year!
We could not have accomplished this without each of our team members giving it their ALL amid a global pandemic. A true testimony of "pursuing discomfort," one of our core values, paying off!
Here is what Dave Willis with Rough Notes had to say –
"Since the late 1980s, Rough Notes magazine has featured some of the nation's most remarkable independent insurance agencies on its cover. As different as 2020 was in many respects, the year was no exception when it came to our identifying and showcasing the very top-tier agencies from around the country.
Each year, one firm is selected to become the Rough Notes Agency of the Year. These are the best of the best—agencies that stand out among the standouts. The selection of our Agency of the Year is made by votes from their peers—the previous Agency of the Month honorees. They carefully review information on each of the nominees—in this case, the 10 agencies that appeared on the cover throughout the year—and select which they believe deserve top honor.
Candidates in this class of agencies ranged from small operations with just a handful of employees to large, multi-site firms with global reach. All received votes from previous winners, but in the end, only one made the cut: Highpoint Insurance Group in Friendswood, Texas, which was founded in 2008 and is run by Heather and Brandon Smyrl.
Observations
One previous winner, when submitting a vote, said that they "found [Highpoint] to be fresh and innovative in their approach to our business." Another chose the agency because "it has an awesome culture and work-hard, play-hard environment that seems a lot like ours. They have a fitness room as we do. Staff love that! Also, I love the casual dress. Big agency firms are way too stuffy for most clients we both seem to go after. I love that!"
Another agency principal cited the quality of many candidates but selected Highpoint because it is "moving [staff] out of their comfort zones and obtaining growth in its wake. So many of us have been moved out of our comfort zones this year. It's best to embrace it." Another observed, "Each day is filled with fun, creativity and innovation. Heather, Brandon, Jackie and team have made our industry super cool and sexy."
Finally, another shared part of what goes into their decision-making process: "One of my criteria is how many highlights I make in an article of points I would like to share with my agency. I like to see ideas that can be of value to other insurance professionals."
Risk Focus
The February 2020 feature points out that a key element of this involves a formal structure emphasizing risk management and risk mitigation. As an outgrowth of its involvement in the Beyond Insurance Global Network, Brandon says, "… we offer RISE365®—which stands for 'Risk Improvement Strategies and Execution 365 days a year'—a diagnostic and consultative approach for uncovering and mitigating risk for growth-oriented businesses and their families.
"And it starts with curiosity," he adds. "Our people are trained to be consultative, to listen to clients and prospects and find out everything they can about the client's businesses or personal needs. Only then do we work with them to develop a risk management program that could include commercial insurance, employee benefits and personal insurance, along with other risk management tools and services." – Dave Willis 
To read the full article, Click Here.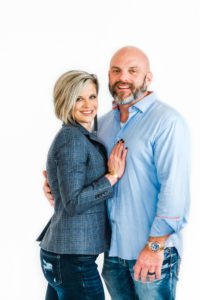 "If you treat people right and you do the right thing,
the success will come."
– Heather Smyrl