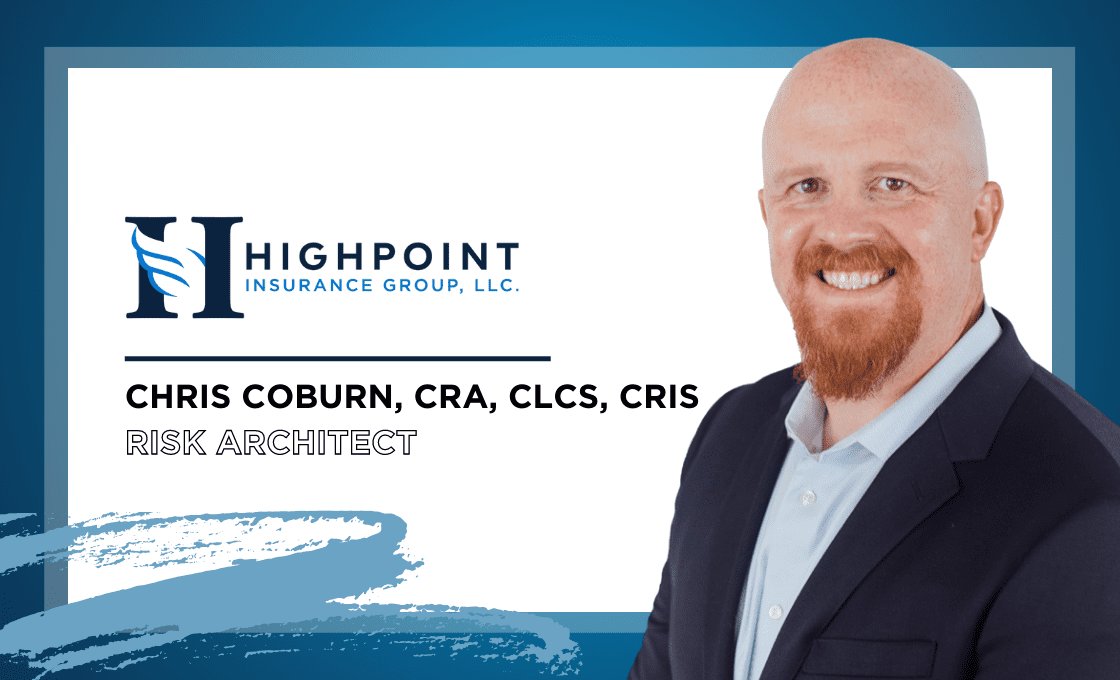 Chris Coburn Receives Prestigious CRA Designation
Friendswood, Texas – Highpoint Insurance Group, an independent insurance and risk management firm, announced today that Chris Coburn, CLCS, CRIS, Risk Architect has been awarded the Certified Risk Architect® (CRA) designation by Beyond Insurance.  The Certified Risk Architect is a new breed of insurance agents who are diagnostic, results-oriented, and focused on managing and mitigating risks rather than transaction-based selling.
"We are very proud of Chris Coburn for his commitment to continuous improvement and professionalism in risk management.  Chris Coburn earned the CRA designation because he wanted to go above and beyond to meet our clients' needs and reduce their risk exposure," said Heather Smyrl "We are confident that our clients will benefit in terms of lower cost of risk, and it won't cost them a penny more to reap the rewards of this training!"
The CRA program is comprised of a rigorous risk management training curriculum, designed to teach participants how to conduct risk management audits, identify specific exposures, and design and build comprehensive risk reduction plans, using real-world situations.  CRA designees learn to continuously monitor and update the plan based on their clients' needs or changes to their operations.
Exclusive to members of the Beyond Insurance Global Network, the CRA professional designation consists of a 12-month program to train and certify select industry professionals in the Beyond Insurance® process.  Each year to maintain the designation, a CRA must submit a work product giving evidence of strategies, systems, tools, and/or scripts used to consult, diagnose and treat risks.
 "Chris Coburn is positioning himself to effectively deliver enterprise risk management solutions to his clients. I am confident that both his prized clients and carriers will receive significant value from the innovation, education, and leadership a Certified Risk Architect brings to the industry." – Scott Addis, CPCU, CRA, President and CEO of Beyond Insurance
Chris Coburn joined Highpoint Insurance Group in 2020 and currently works as a Risk Architect in Friendswood, Texas. He is a dedicated and hardworking husband and father and active in his church community.
About the Beyond Insurance™ Global Network
The equivalent to the fourth-largest insurance network in the U.S., the Beyond Insurance Global Network is comprised of select independent agencies in exclusive geographic territories with aggregated premiums of approximately $2 billion.  Partners in the Beyond Insurance Global Network provide diagnostic, consultative risk management services to small- and mid-size organizations, enabling them to leverage the knowledge and connections of a nationwide network with a common purpose – protecting the assets of their client's business.
www.beyondinsurance.com > Members