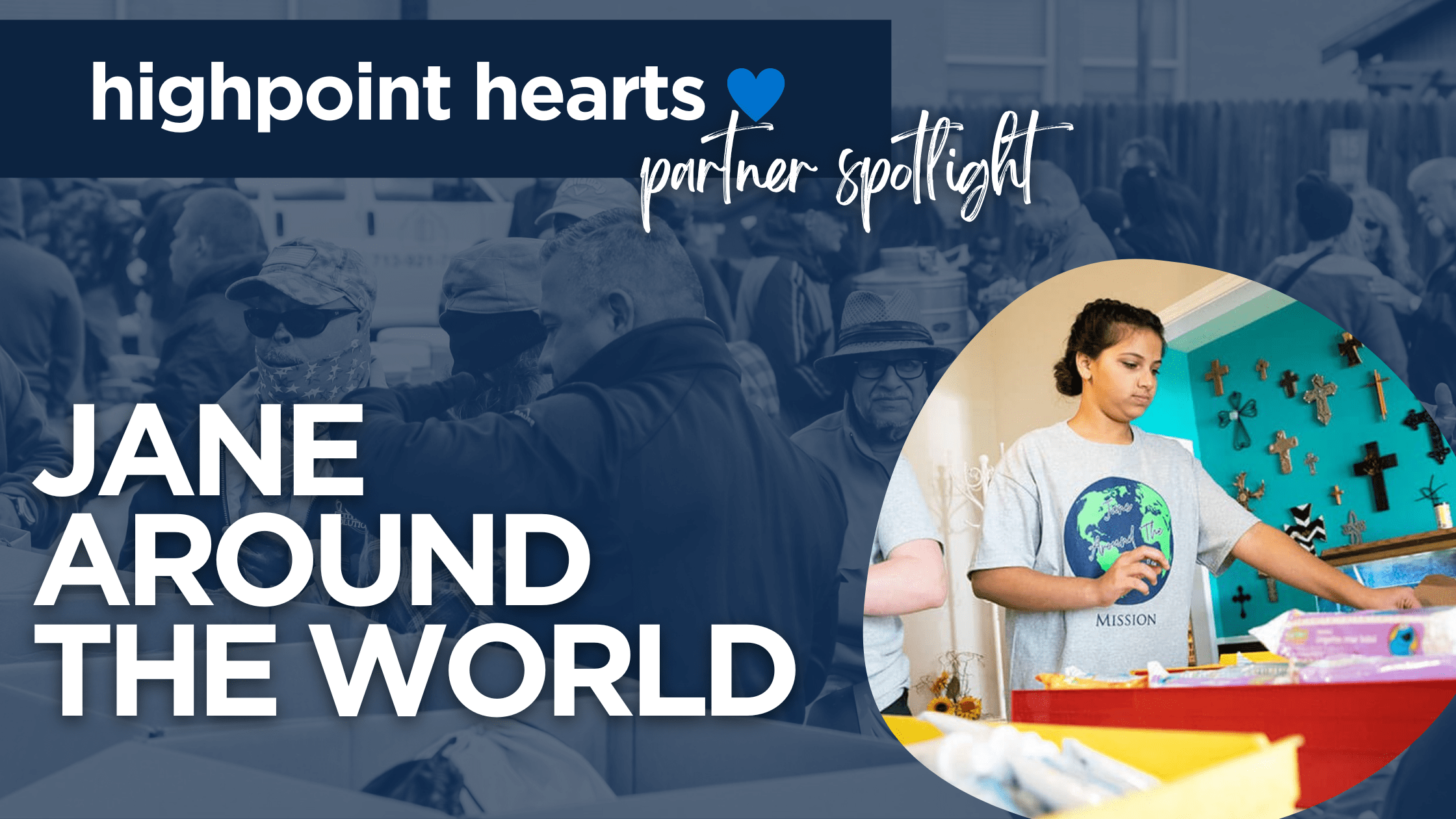 As Jane Khan's thirteenth birthday approached, she found herself asking how she could help people experiencing homelessness in her neighborhood of Deer Park, Texas. Jane went to her parents with an idea: She wanted to spend her birthday giving people items that would make them feel loved. Jane originally made a goal of helping 500 people living on the street—but with the support of her community, Jane's project became more significant than she ever could have dreamed.
Led by her parent's example, Jane's desire to serve others grew as she got older. For her thirteenth birthday, she decided she wanted to do something special for people living on the streets near her suburban neighborhood. She hung flyers and knocked on doors to let her neighbors know that she would be making care bags to hand out. Jane made it her goal to give out 500 bags to people in need — each one filled with wipes, socks, chapstick, band-aids, deodorant, toothbrush, toothpaste, and soap.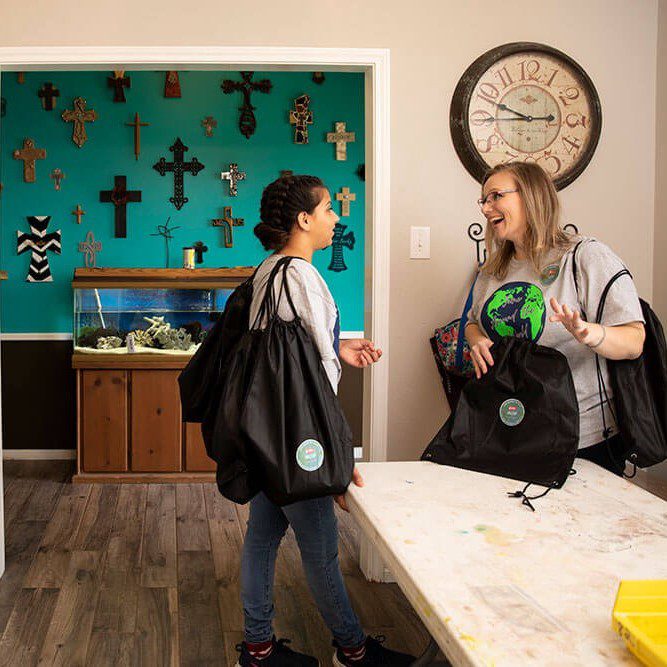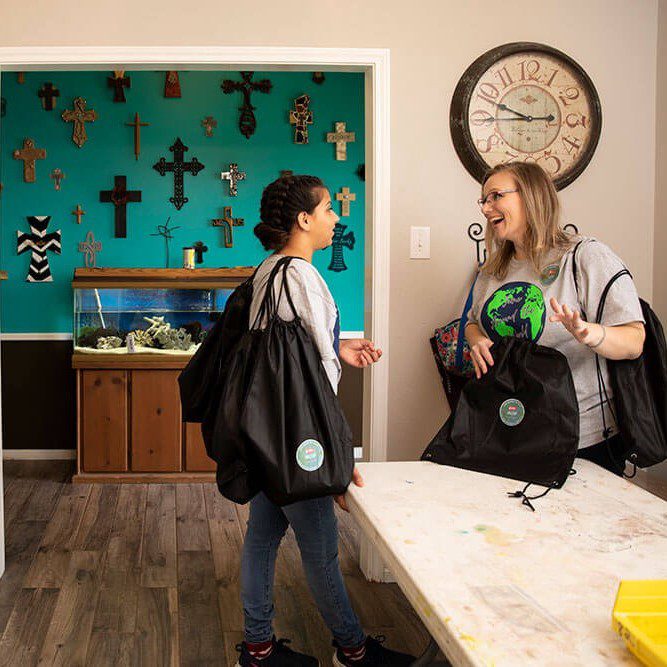 To Jane's surprise, her community rallied around her and started donating supplies to her cause. Packages full of toothbrushes and soap started landing on their doorstep. Jane was shocked at how quickly her community stepped up to help.
"On my birthday, my parents took my friends and me to hand out bags for the first time," Jane says. "We handed out almost 200 bags to people who were living under a bridge. One woman kissed me on the forehead and was giving hugs to all my friends — that was really special."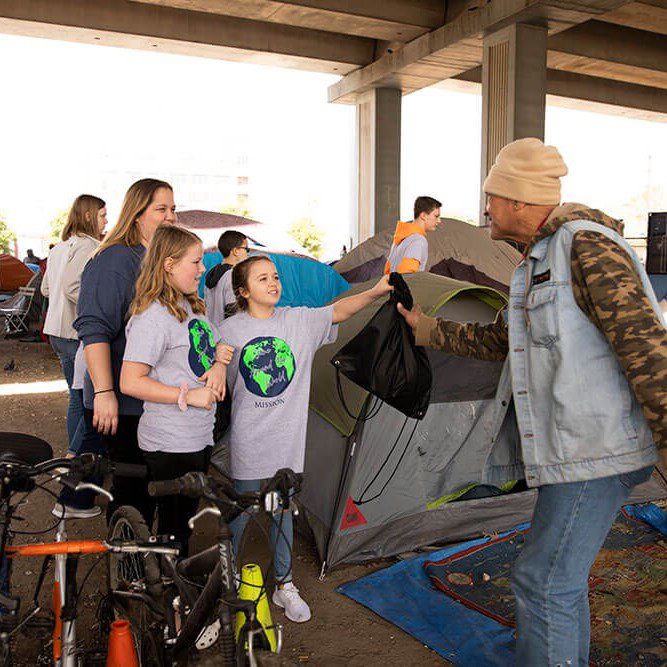 Jane was so inspired by the people that she was helping that she doubled her original goal and decided to make 500 more bags to hand out. But with the need for more supplies came a much larger cost. With the help of her parents, Jane decided to start a GoFundMe to help fund her growing quest to help those less fortunate.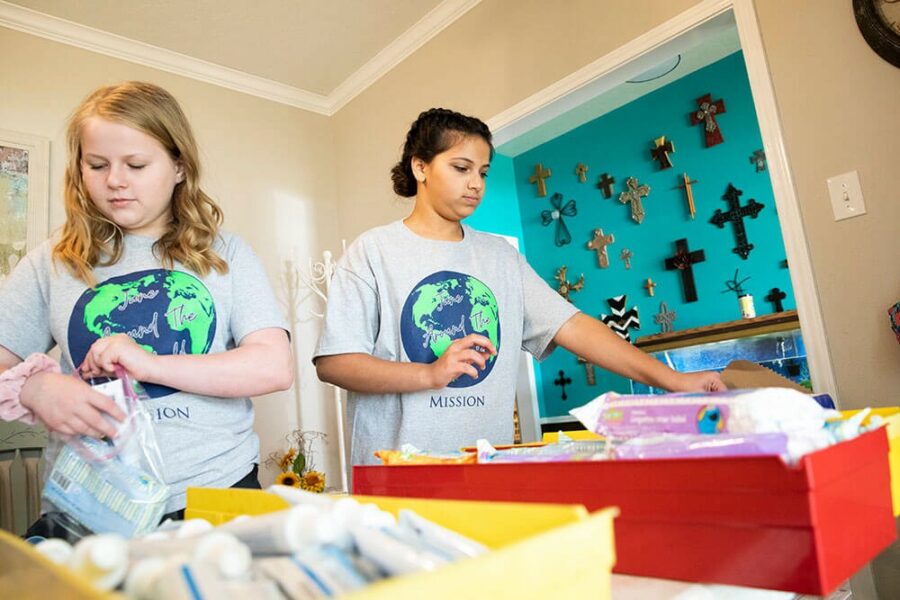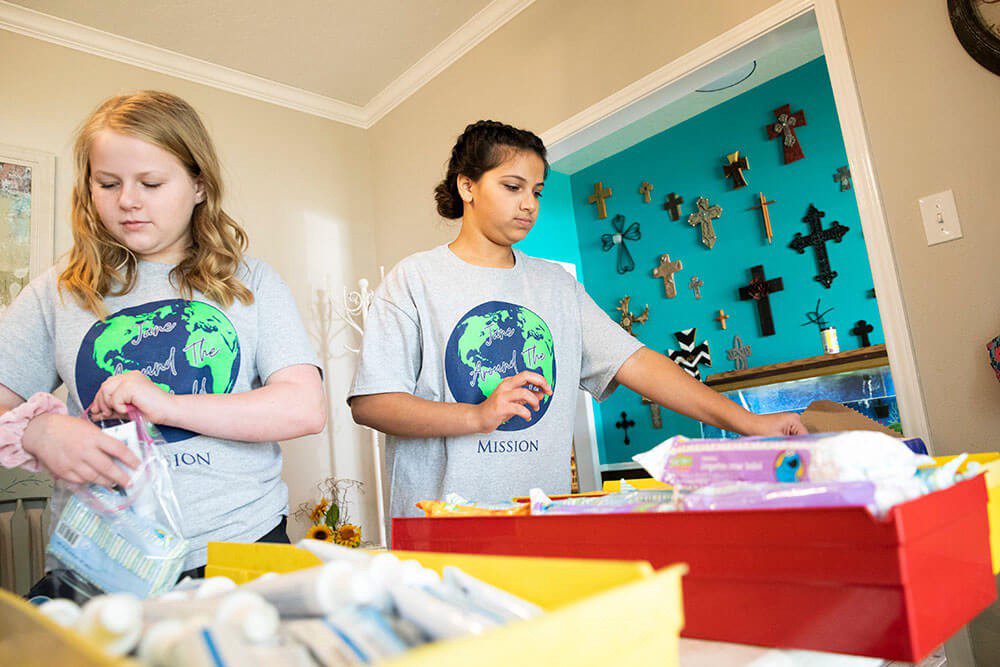 "We started our GoFundMe because there was no way that we could collect enough supplies for 1,000 bags," says Becky. "The bags cost an average of $8 each, and that's a lot of money."
Once Jane's GoFundMe was up and running, donations started rolling in and she got to work building more bags to give out. In almost five months, Jane has raised nearly $4,000 with the goal of helping as many people as possible through her care bags. People in the neighborhood have also joined in on her efforts, often calling to let Jane know where they've seen people in need of a care bag.
Jane has already helped over 1,000 people, but her dream has become much more substantial than she initially thought. She has now set her sights on eventually raising enough money to build a shelter to provide temporary housing for people moving through homelessness. To start this process, Jane has obtained 501(c)(3) status, making her project, Jane Around the World, Inc., a nonprofit.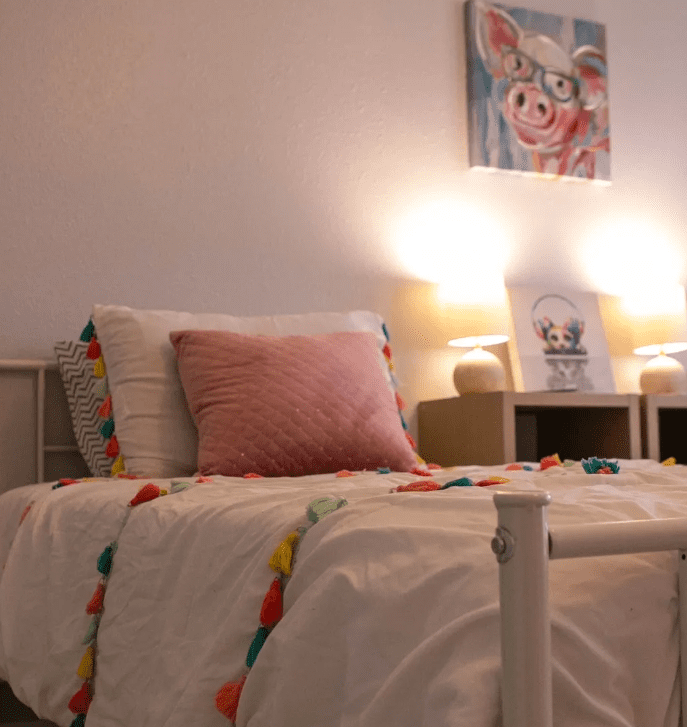 Due to serving communities throughout the years, they have noticed the parallel between homelessness and foster care. It became very eye opening and placed a new charge on Jane Around the World to make a sustainable difference in the homeless population by way of prevention. This can be accomplished by bridging the gap for teens aging out of foster care that do not elect to stay in extended care. Statistically, 30% of our kids aging out of foster care are homeless by the age of 21 across the nation. When narrowing that focus to Texas, 20% are instantly homeless at the age of 18 when they willingly or forcefully leave their placement or facility. There can be a great impact these numbers by providing transitional housing in a tiered program that will not only allow for a safe place to thrive but will provide opportunity to develop through employment, financial literacy, therapy, etc.
Jane Around the World officially closed on their transitional house property on September 30, 2022 and completed renovations for the BETH-HARAN House in December 2023. The house manager aka house "mom" moved into the facility in December 2023 as well! Effective January 10, 2023, the BETH-HARAN House is officially open to receive residents – all Glory to God!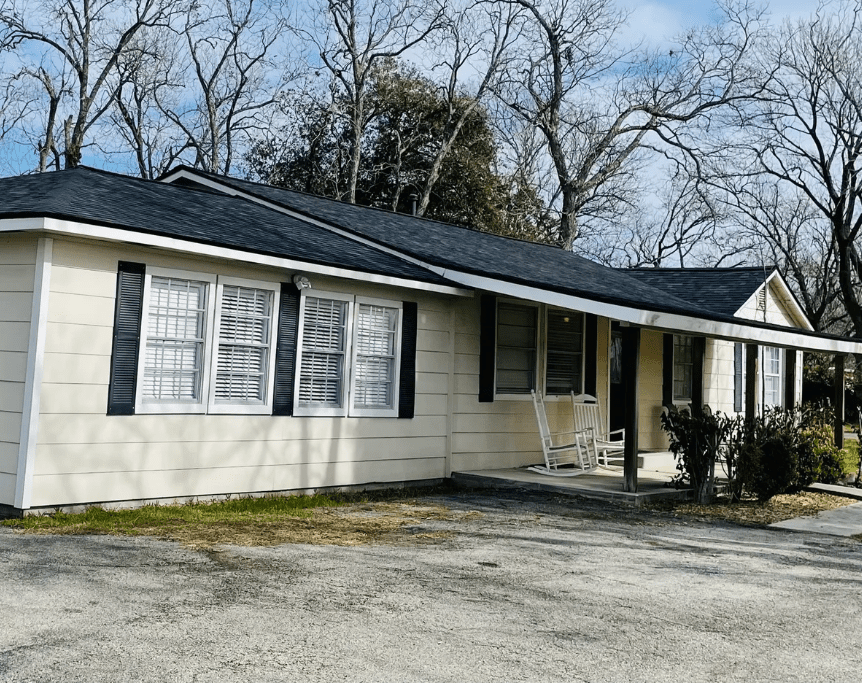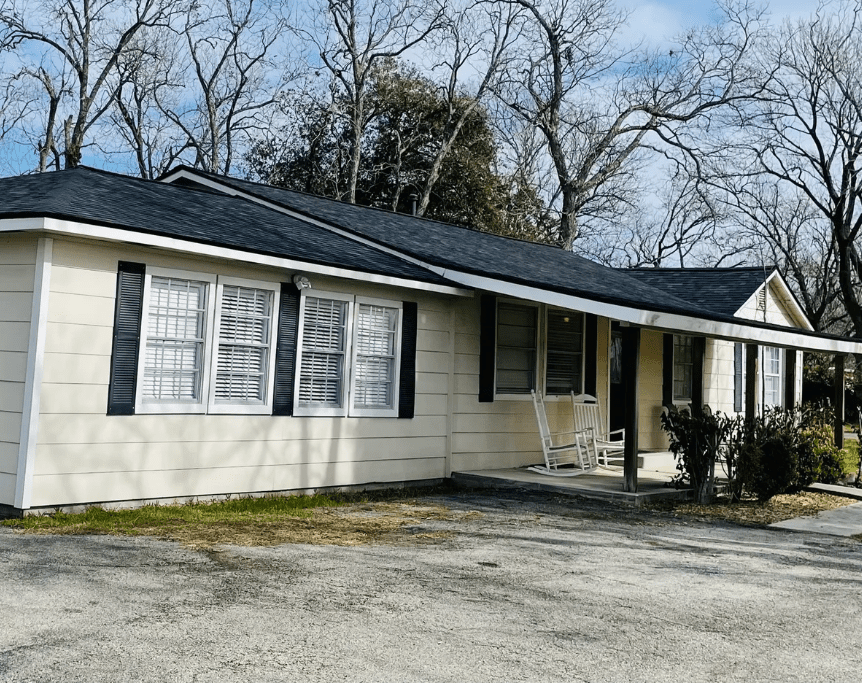 "Pray about it and move," Jane says. "Don't let the fear of starting stop you! Sometimes we think that we can't make a difference, but it only takes one person to be kind and start something good."
Founders Becky Khan and her daughter Jane are a part of the Highpoint family, and we work directly with them to supply utilities, care packages, and other necessities for both the homeless along with those in their women's program.
Ways you can help:
Meal Train: Are you willing to provide a home cooked meal once a month for house members?
Mentoring: We strive to have each house member partnered with a mentor that is dedicating to walking on this journey with them.
Employment Opportunities: Do you have an employment opportunity for our house members?
Donate: We accept a multitude of donations including food, furnishing, hygiene/toiletry items, bedding, etc; we often say "we don't say no to anything" .
Cooking Classes: Do you enjoy cooking? Want to come in once a month and host a cooking class for our house members?
Craft Classes: Creative minds… we need you! From holiday crafts to refurbishing furniture! Hands on craft time with our house members.
Transportation: Is there some flexibility in your schedule? We need help transporting our house members to work, events, church, etc
Therapy: Referrals Welcome! It is our goal to provide trauma informed counseling/therapy services.
Fundraising: Do you have a knack for raising funds for a cause? we need you!
Bible Studies: No doubt keeping Christ in the center is vital, looking for weekly bible study opportunities for our house members.
Financial Literacy: We need individuals or organizations willing to teach our house members how budget and prepare for the future.
Donate: https://pay.janearoundtheworld.org/
Insta: https://www.instagram.com/janearoundtheworld12/
FB: https://www.facebook.com/janearoundtheworld12
Resources: https://janearoundtheworld.org/