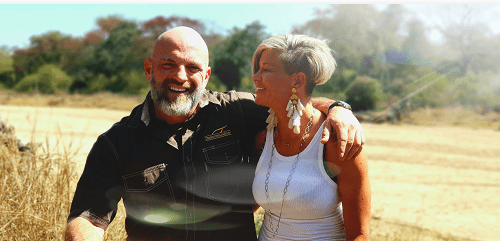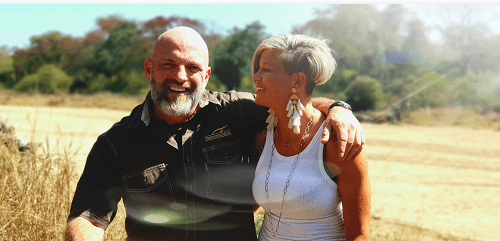 Brandon & Heather Smyrl, Founders of Highpoint Insurance Group with over 25 years of experience in the insurance industry.
As a Houston native, Heather got her start in insurance at the early age of 19 and was the youngest to obtain a Texas CPCU designation. As a highly-driven young woman in an antiquated industry, Heather used her fresh perspective to trailblaze and quickly realized that her greater purpose was to start her own company. She dreamed of an agency for the modern world with an enthusiasm to serve its employees, customers, and community. Highpoint was founded in 2008 alongside her husband, Brandon Smyrl, a well-renowned elite leader in the world of insurance. In 2017, they built Highpoint's forever home in Friendswood, Texas and just a short three years later, Highpoint was honored to be named Agency of the Year by Rough Notes magazine. You can read more about that on our blog  HERE and the full article HERE
 In addition to Chief Experience Officer, Risk Architect, and Sales Leader, Heather is an animal lover, athlete, bookworm, wife, and mother. She records the podcast show "Breathe Out," which focuses on her passion for learning and sharing information with others to impact the world positively. She is active in the women's ministry at her church and enjoys CrossFit, hunting, and interior design. 
As for Brandon, it all started back in his college days. As a Baylor Bear, Brandon became captivated by insurance during a summer internship and soon completed his BBA in Insurance and Risk Management, graduating Class of 1998. It did not take long for him to realize this is what he was made for – building relationships and serving others. Brandon is a licensed risk manager specializing in construction in the oil & gas industry and has earned his Construction Risk and Insurance Specialist (CRIS) professional designation. Today, he is revered as one of the top Insurance Producers in the country. To his Highpoint family, he is a mentor, father figure, brother, and friend.
When they aren't living the insurance dream, Brandon, Heather, and their three boys enjoy spending time at their ranch in Edna, TX, with their hunting lab, Cheeto. Brandon serves as an active member of Highpoint Church in Friendswood, The C- 12 Group, and proudly supports many other organizations.
Creating a culture of people who live to serve their clients, co-workers, and community is their secret sauce to success. It drives leadership to do better, be better, and teach better. A culture of servant leaders results in agency-wide productivity and a passion for always doing what it takes to make it right.
As Brandon says, "Always do the right thing and success will come."