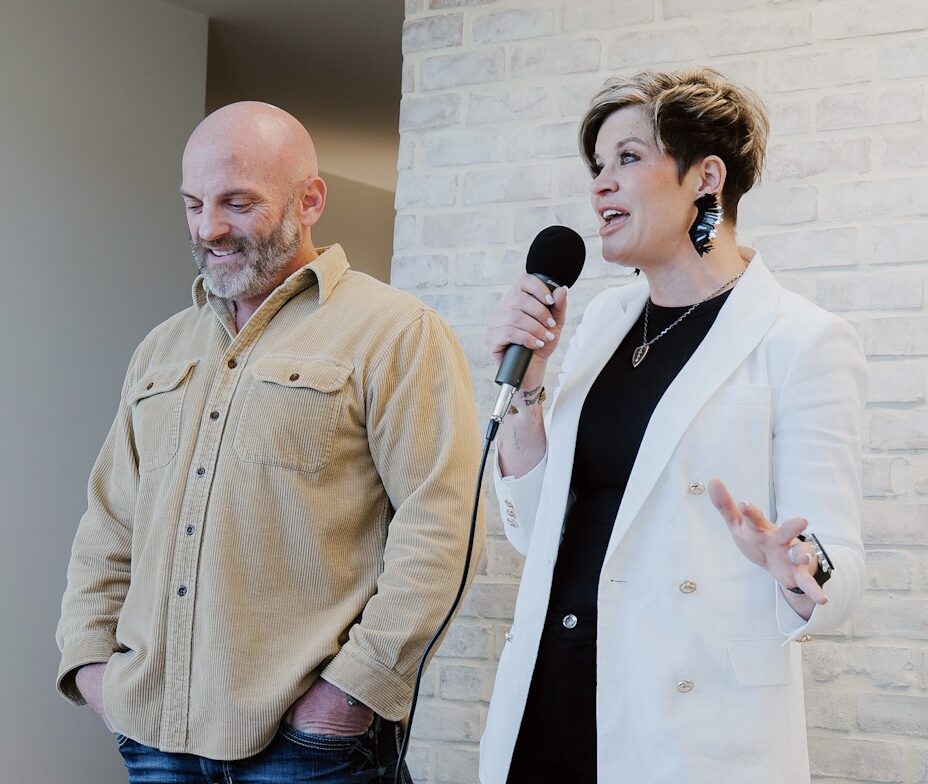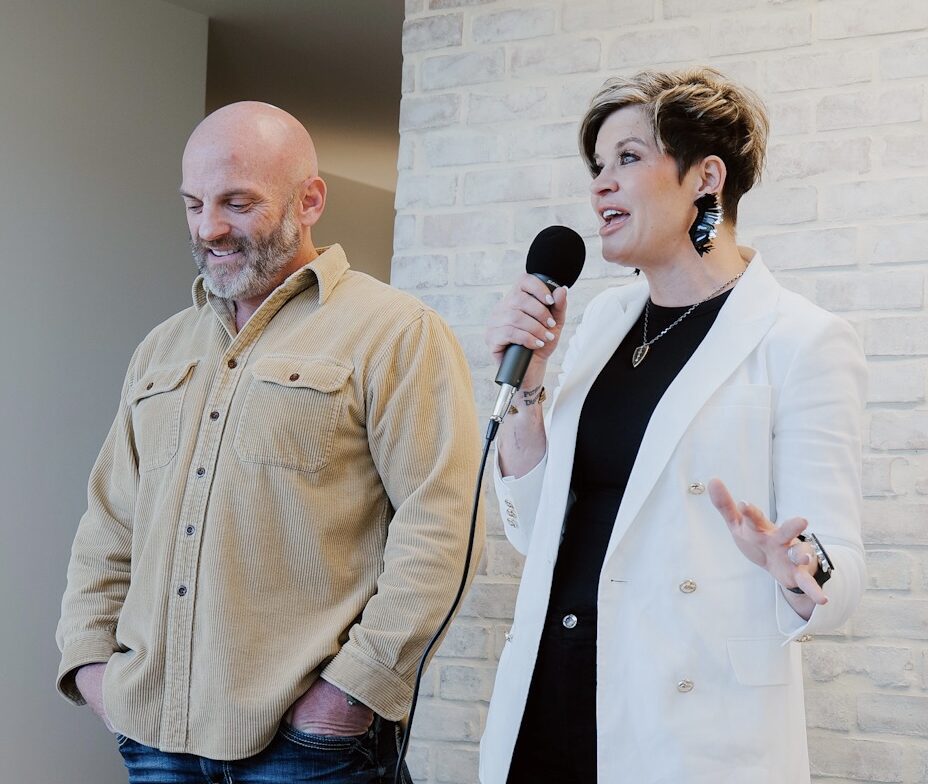 High-energy. High-growth. High-performing.
Highpoint Insurance Group has created a culture that inspires its team to innovate, elevate, and serve.
"Insurance doesn't have to be boring — it doesn't have to be a 1970s-style business," says Heather Smyrl, the Chief Experience Officer at Highpoint Insurance Group in Houston, Texas. "Yes, we do have a serious business, but it's also rewarding to see companies thrive because of the things we do for them."
THERE'S NOTHING BORING ABOUT GROWTH, SUCCESS AND HAVING FUN AT WORK.
"This business feels very alive!" Smyrl shares, with the type of energy that makes expresso sound weak. "You can feel it when you walk in here — everyone's happy, and they're not faking it. They are glad to be here, and the mindset is that everyone is in it to succeed."
Scroll through the "Meet the Team" headshots of employees on the Highpoint website and you'll see the "fun side" of everyone — the individuality each member brings into the office and out to the field. Football. Fly fishing. Archery. Quilting. Reading. Cheering on a team. Playing guitar. The list goes on.
The culture is designed to promote professional and personal growth and allow for work-life balance. "We have a mantra, 'Hire when found, not when needed," Smyrl quips. "If we find someone who's a culture fit, we hire them regardless of whether we know what they are going to do here. Half of our staff was hired this way."
Last year, 11 new employees were on-boarded through the company's program that focuses on culture, expectations, and a customized training plan for each person. Highpoint is hiring ahead of its growth, which amounted to a 28% increase in revenue last year. Smyrl was hoping for 12%, she laughs, explaining, "We are very self-driven — and in that, we are very sales-driven. Nothing happens until someone sells something, and as an industry with great customer retention, it's easy to forget that."
Not at Highpoint, which is committed to remaining an independent firm with a modern culture that allows the firm to easy recruit from outside of the industry. And now, settled in its new 29.000-square-foot headquarters in Friendswood, Texas, the company is housed in a building that represents what life there is all about, Smyrl says. That is, laughter, passion, fun, community, and family.
"We care about each other here, and we also give 100% every day," she adds, relating how this has translated to exponential growth. The company went from 10 employees as a startup in 2008 to today's 47 team members.
BEATING TARGETS
The consistent, aggressive growth Highpoint has experienced during the last 10 years is because of it's intentional, focused, and action-oriented approach to sales. Everyone understands the target. Everyone gets the status updates. Everyone's in on winning.
"We want to remain independent, so we are going to grow," says Smyrl, relating that she soaks in the insights gained from conferences like MarshBerry 360 and networking peer groups line MarshBerry Connect. Then, the team puts those concepts to work.
"With our culture, we take what we hear and put it into play," she says simply.
To encourage its people to do the same, Highpoint incentivizes team members with rewards for their hard work. For example, this year the company paid for 35 vacations. "We started doing this when we were $2.5 million and trying to push to $3.5 million in revenue," Smyrl says. "We said, 'if we can get to $3.5 million and no one gets left behind, then everyone will get a paid vacation.' We were struggling to get people on board with the vision at the time — and when we blew through that goal, they said, 'Let's do it again.' Then we blew through the next goal, and we keep doing it."
There have been years where no free vacations happen because of market conditions or business changes. For example, when Highpoint separated from its former partner five years ago, the company went through a transition and transformation to the culture it is today. "It was a reset," Smyrl says.
But this year, Highpoint more than doubled its revenue growth goal. So every employee involved in making that happen, from the day the goal is set until the time it is achieved, gets a trip. New employees who join during the year do not earn the vacation, but they're motivated to get the reward the following year.
Growing requires constant evaluation and strong leadership. Smyrl has been thinking about this especially after reading the book, Necessary Endings by Henry Cloud, which is about the employees, business, and relationships we have to give up to move forward. "We do not want to be that lifestyle business where we sit back and watch it work itself, but we want our growth to be manageable in the sense that we still have fun," she relates.
"We have to constantly innovate and reinvent ourselves, and we are getting into larger accounts and helping create some great risk management and value-added services that drive revenue, and have a lot of stickiness and referral business," Smyrl says. "We're having a lot of fun doing that, and we want to have the capacity to dive into that more."
ACHIEVING BALANCED GROWTH
The Oil and gas industry is a sweet spot for Highpoint, and it will continue to be as the firm grows its account sizes and deepens relationships.
The way Highpoint does this is by acting as the architect and the engineer. The firm explains to its clients, "A solid structure requires both an architect and an engineer. One to creatively see the vision and the design, and one to focus on the implementation and evolution of that design."
So, for every account, the Rist Architect is charged with designing and building risk profile improvement strategies; identifying, measuring, and mitigating rise hazards; and driving down insurance costs. The 365 Engineer focuses on the structural elements of the insurance program and ensures it is sustainable 365 days a year. Also, the engineer monitors and adjusts risk management programs to meet clients' evolving needs.
Today, Highpoint is also leveraging its technology and software platforms to deliver these services and provide tools for clients. To fully take advantage of technology, the company identifies tech advocates among its staff and sends those representatives to software conferences. "we get so much out of those conferences and learning opportunities, and ultimately this helps us give some of those bigger clients the value they are looking for," Smyrl Says.
Meanwhile, Highpoint will continue to evaluate its growth and temper it so the firm has the talent in place to support new demands. Smyrl says, "if we are to continue growing at this rate, we'll need to have a true CFO, a true COO, and a sales manager," she says, relating that leaders wear a lot of hats at this point. "Creating those positions will be important for the future."
Because Highpoint is independent, it is attracting people who want to engage at work versus feel like a number. "We have captured our culture through social media and word of mouth — we are really about family, culture, fun, and keeping that alive, " Smyrl says. "So, we are getting a lot of people who come to us for these reasons."
What are the Smyrl and team looking forward to next?
"Vacation!" she says, half-joking. Certainly, the past five years have demanded an unwavering commitment from everyone at the organization. And, Highpoint has developed the systems for onboarding, sales, and engagement that will take it to the next level.
THE GOAL?
"Steady, manageable growth," Smyrl says. "We want to refine our high-performing areas and continue growing at a controlled rate."
Christina Moran, PhD
Vice President, MarshBerrry
July 2019
View article online