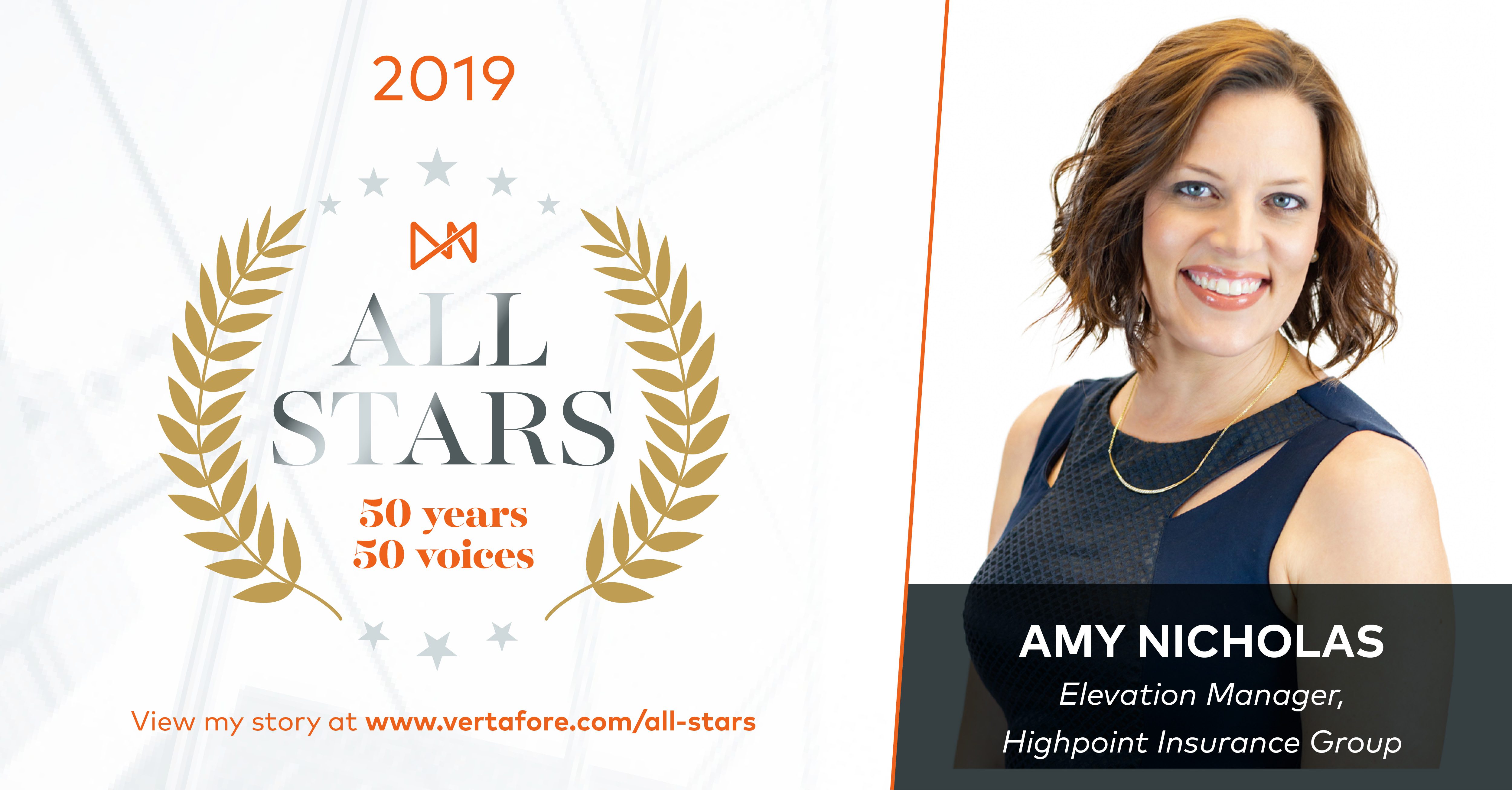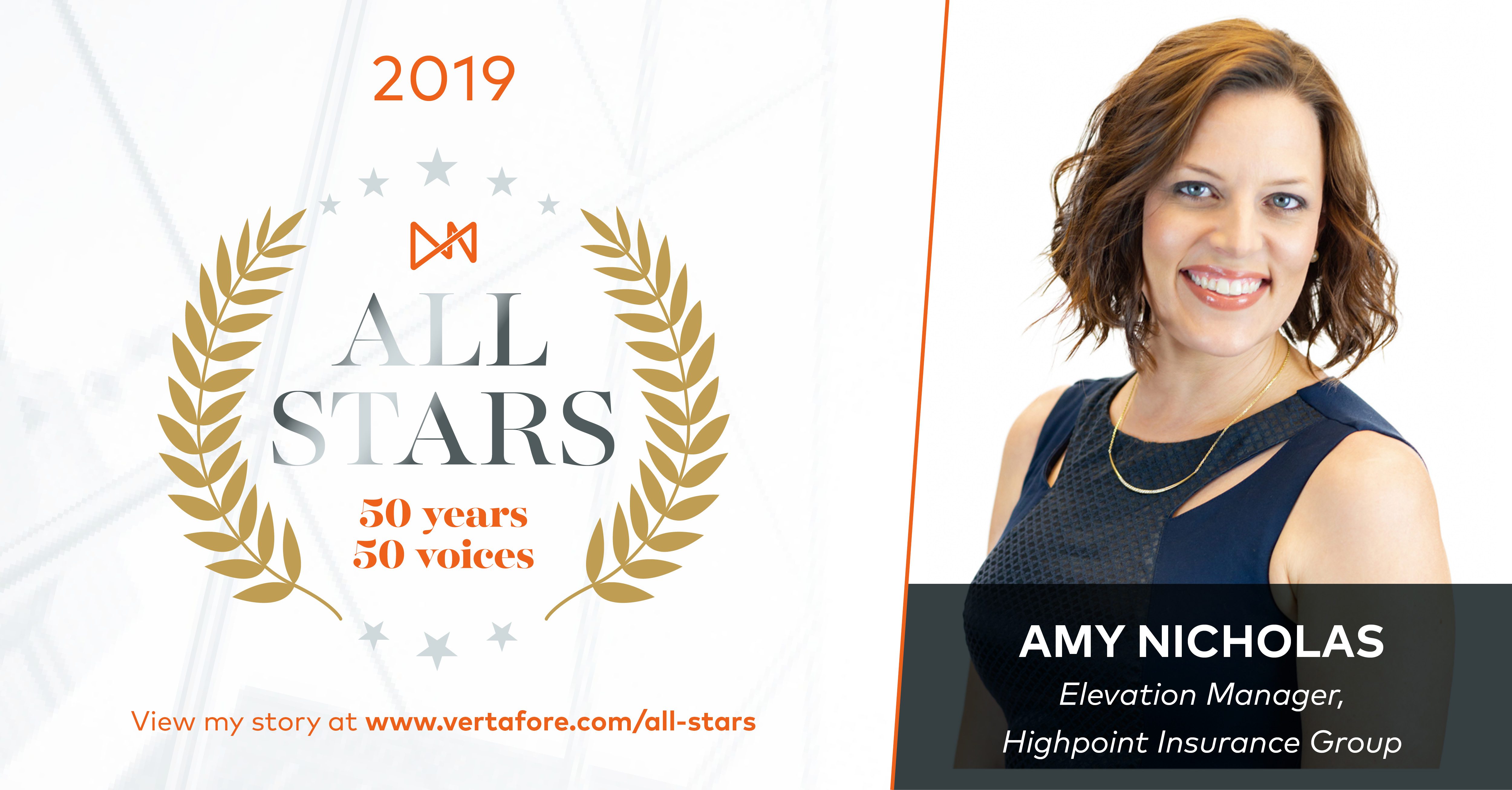 Everyone needs a Vertafore Princess
Why you should hire an in-house tech superhero:
Amy Nicholas, Elevation Manager, Highpoint Insurance Group
When it comes to the technology you use to run your business, having an in-house expert is an often-neglected necessity. Many companies don't see the value of a dedicated manager to help the rest of the staff's systems run smoothly. But this is decidedly not the case at Highpoint Insurance Group! For the past 11 years, Amy Nicholas has worked (officially) as the Elevation Manager and (unofficially) as the resident "Vertafore Princess."
"It's my job to make sure everyone else can do their jobs," Amy says, which means she's the one who deals firsthand with technical difficulties and interfaces with support, when necessary. "I consider myself a liaison between the agency staff and our technology vendor—in this case, Vertafore. I know enough about both insurance and technology to translate what's happening between the two sides."
In the early days, this meant Amy spent her time speaking with our support team but after more than a decade, Amy rarely needs to call us for the everyday issues that arise here and there. When someone at Highpoint has a problem, they just call the Vertafore Princess over to help, and Amy doesn't disappoint!
Now, Amy says, she spends her time not on "problems" but mostly on hiccups that arise in their various software as her team continues to push the envelope of their capabilities.
"We're ahead of the curve when it comes to technology, so we're always trying new things and pushing the systems to do more. So, I end up testing new theories and sometimes things go wrong in that process."
So, whether she's pioneering new advances, or just keeping things on track across a dozen different solutions, Amy's contribution to her agency's productivity and success is indisputable.
"I'm married to my agency. I'm a lifer. And on top of that, I'm involved in NetVU and serve on the AMS360 Work Group. I've definitely earned my title (and my tiara!)"
https://www.vertafore.com/all-star-amy-nicholas
Ellen Lichtenstein
Principal Staff Writer
Vertafore