Surety bonds in Houston, TX, Austin, TX, and across the United States.
A surety bond is a great way to guarantee that a large investment in a project is not lost—whether or not the work gets done.
What is a surety bond?
A surety bond guarantees that an investment in a project is not lost—whether or not the work gets done. They are especially common in the construction industry and are often utilized for government contracts. However, due to recent economy changes, more and more job owners are requiring their hired contractors to be bonded.
When would a surety bond be necessary?
There are many uses for a surety bond. Most commonly, if you are a subcontractor bidding on a private or public project, the general contractor may ask you to provide a bid bond and a payment and performance bond. You also may need a license and permit bond to operate your business.
A surety bond is a little different than insurance. It's easier to understand with an example.
Imagine a contractor is working on a new project for a government building. The project owner naturally wants a guarantee that they won't be left paying out of pocket if the contractor abandons the jobsite or fails to construct the building as promised.
The contractor pays a premium to purchase the surety bond. If the contractor fails to deliver, the bond company then pays the necessary compensation to the job owner.
How can you get a surety bond?
Since a bond is a financial guarantee, it is required to collect financial history and accounting information. Then our agency works with a number of surety companies to prequalify your business for a bond line or surety credit.
The key distinction between commercial insurance and surety bonds is that all businesses need insurance. You must be qualified or preapproved to get bonded. We work hard to present your business as best in class, to the underwriters, to get your company approved. We understand that winning contracts can be competitive and Highpoint will help give you that advantage.
Another difference is that bonds are issued per project, and each contractor on a job may need their own bond. Whether you are working in electrical, plumbing, fencing, building controls, HVAC, painting, insulation, roofing, and more – the general contractor will likely require everyone to be bonded.
Here are some examples of the different types of surety bonds that Highpoint provides:
Bid Bonds
Payment Bonds
Performance Bonds
Maintenance Bonds
Subdivision Bonds
License and Permit Bonds
Fiduciary Bonds
ERISA (401k) Bonds
Tax Bonds
Notary Bonds
Miscellaneous Bonds
Public Official Bonds
Here is how a bond works: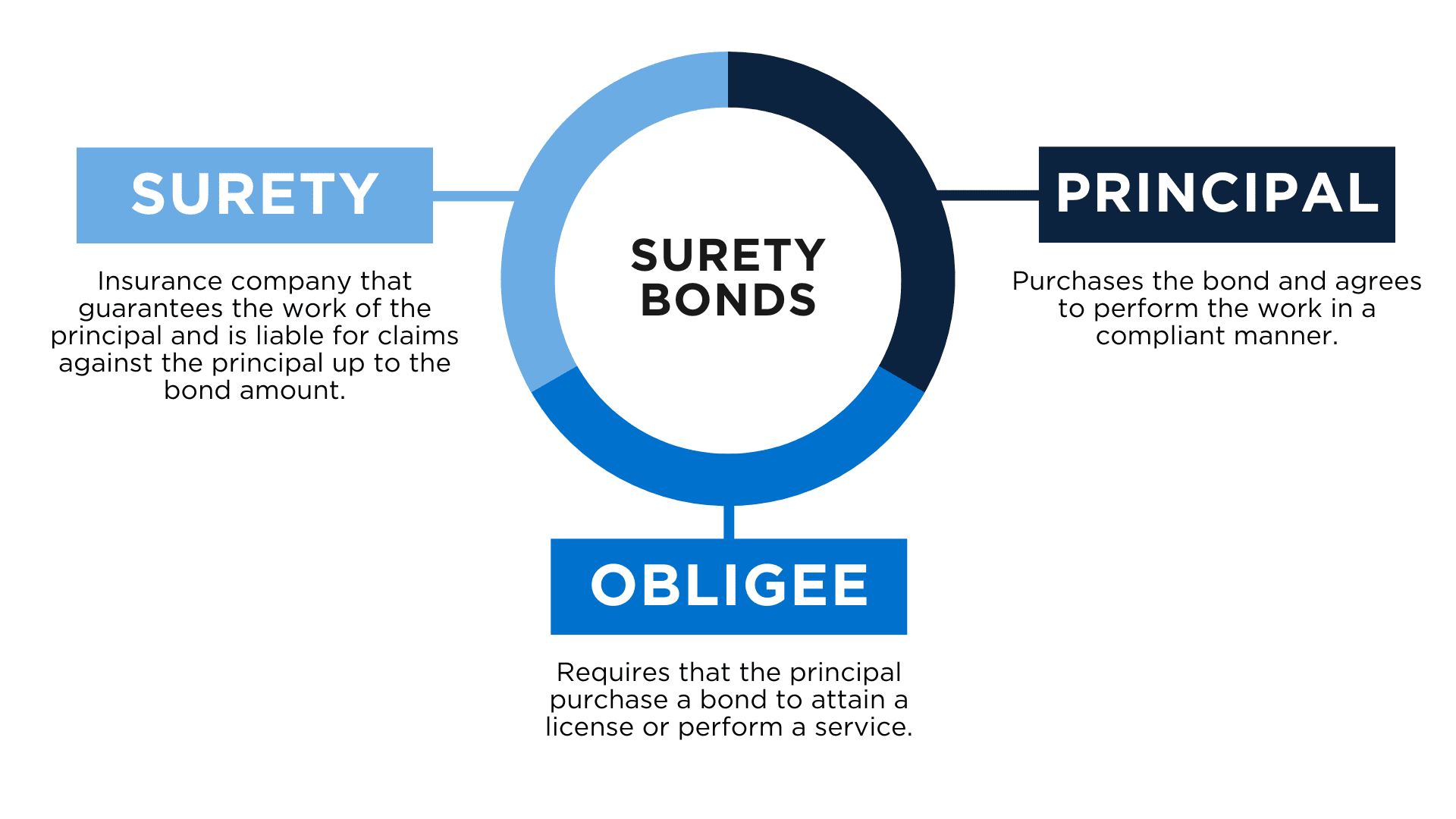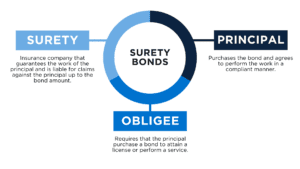 The obligee (job owner or general contractor) requires that the principal gets a bond to perform a service.
The principal (our client) purchases the bond, agrees to perform the work in their contract, and is financially responsible for the labor and materials.
The surety (bond company) guarantees the work of the principal after reviewing the contract and verifying the principal's financial history. The surety handles any claims against the principal if payments are not made or work is not performed.
To put it simply, the principal is obligated to fulfill the work they are assigned. If they fail, the obligee is then compensated for any financial loss. They may also be able to find another contractor to finish the project.
If you are interested in getting prequalified and going after bonded jobs, Highpoint is here to advocate for you.
If there's anything else you need to know about surety bonds, contact us to learn more.
Want to explore bonds on your own time?
Use Propeller, the completely automated way to sell surety bonds.
PROPELLER